Links
myaradel
14 Jul 2015
No comment
Topics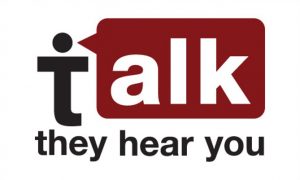 Conversation Starters for Parents
Happy Brain: How to Overcome our Neural Predisposition to Suffering
Talking to Your Kids, Communicating the Risks
Kids! Face Your Fears: Take Control of Anxiety
Red Ribbon Week
Alcohol
Talk to Your Child About Alcohol
Tips for Talking to Your Kids About Underage Drinking
Marijuana
Beyond Smoke and Mirrors Webinar
Smart Approaches to Marijuana Minnesota
Marijuana Use and the Developing Brain
Opioids
Prescription Medication
Vaping
A Doctor's Warning About the Dangers of Vaping
Teen's Turning to E-Cigarettes, Vaping to Cope with Stress During Pandemic
Children's Minnesota Anti-Vape Campaign
ALA E-Cigarette Fact Sheet for Parents
Vaping Among Teens Falls for First Time in Three Years
Lethal Lure: Resources for Parents, Teens, Schools on e-Cigarettes
Teachers and Parents: That USB Stick Might Be an E-cigarette
Talk with your teen about e-cigarettes: A tip sheet for parents
Parents: Facts on Teen Drug Use
Know the Risks: E-cigarettes and Young People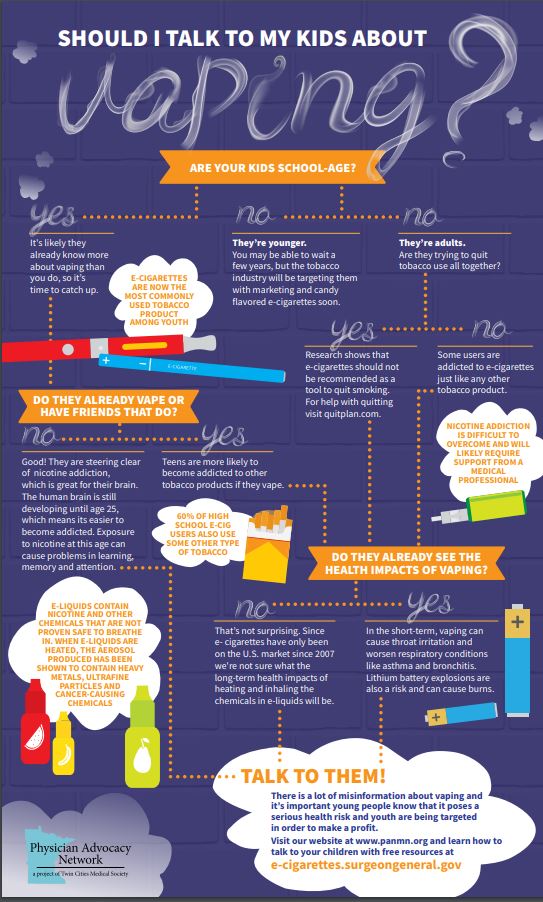 Resources
www.notmykid.org
Not My Kid, Inc. is dedicated to facilitating improved understanding about youth behavioral health issues including suicide, drug abuse, eating disorders and depression.
www.theantidrug.com
TheAntiDrug.com was created by the National Youth Anti-Drug Media Campaign to equip parents and other adult caregivers with the tools they need to raise drug free kids.
www.familyeducation.com
FamilyEducation.com is an online consumer network of the world's best learning and information resources, personalized to help parents, teachers, and students of all ages take control of their learning and make it part of their everyday lives.
www.samhsa.gov
SAMHSA provides leadership and devotes its resources – programs, policies, information and data, contracts and grants- toward helping the Nation act on the knowledge that: Behavioral Health is essential for health; Prevention works; Treatment is effective; and People recover from mental and substance use disorders.
www.cadca.org
When it comes to preventing drug and alcohol abuse, there is no one-fits-all approach. It takes solutions that are based on a community's unique problems and circumstances. That's why, since 1992 Community Anti-Drug Coalitions of America (CADCA) has been training local grassroots groups, known as community anti-drug coalitions, in effective community problem-solving strategies.
www.monitoringthefuture.org
Monitoring the Future is an ongoing study of the behaviors, attitudes, and values of American secondary school students, college students, and young adults.
www.abovetheinfluence.com
Above the Influence. It's a state of mind. It's about being yourself and not letting negative influence get to you. Pressure to drink, do drugs or do anything that goes against who you are in order to fit in—that's negative influence. And if you're one of the teens who want to stay above it, you've come to the right spot.
www.nfp.org
National Family Partnership State and Community Partners are organizations in which parents, youth, and other volunteers share and maximize resources, information and ideas. As our network of parents strives to work in local communities, NFP will strive to support and continue to build groups at the grassroots level, serving as a resource and a national voice.
www.healthpoweredkids.org
Activities, recipes and more to promote and encourage healthy kids.